President: Holly Gowen
Now going into their second year both at University of Edinburgh, and in ESO, Holly is our President. They act as the middle man between the committee and the Directors, spearhead the administration side of things, and make all the final decisions on the plans for the upcoming year.

They were a member of the chorus last year, and look forward to a more active role this year as a principal. Holly is currently the Alto Choral Scholar at Old Saint Paul's Episcopal Church, a member of the University Singers, and a student of Irene Drummond. After finishing their degree in French and Classics, they hope to attend a conservatoire.

Treasurer: Beth Gibb
Beth acts as the society accountant, overseeing all financial endeavours. From collecting subscription fees, to paying for venues, she has full control of the activity in our accounts.
This is Beth's second year in ESO and at university, where she studies Biochemistry A strong Soprano 2, Beth is a valued member of our chorus.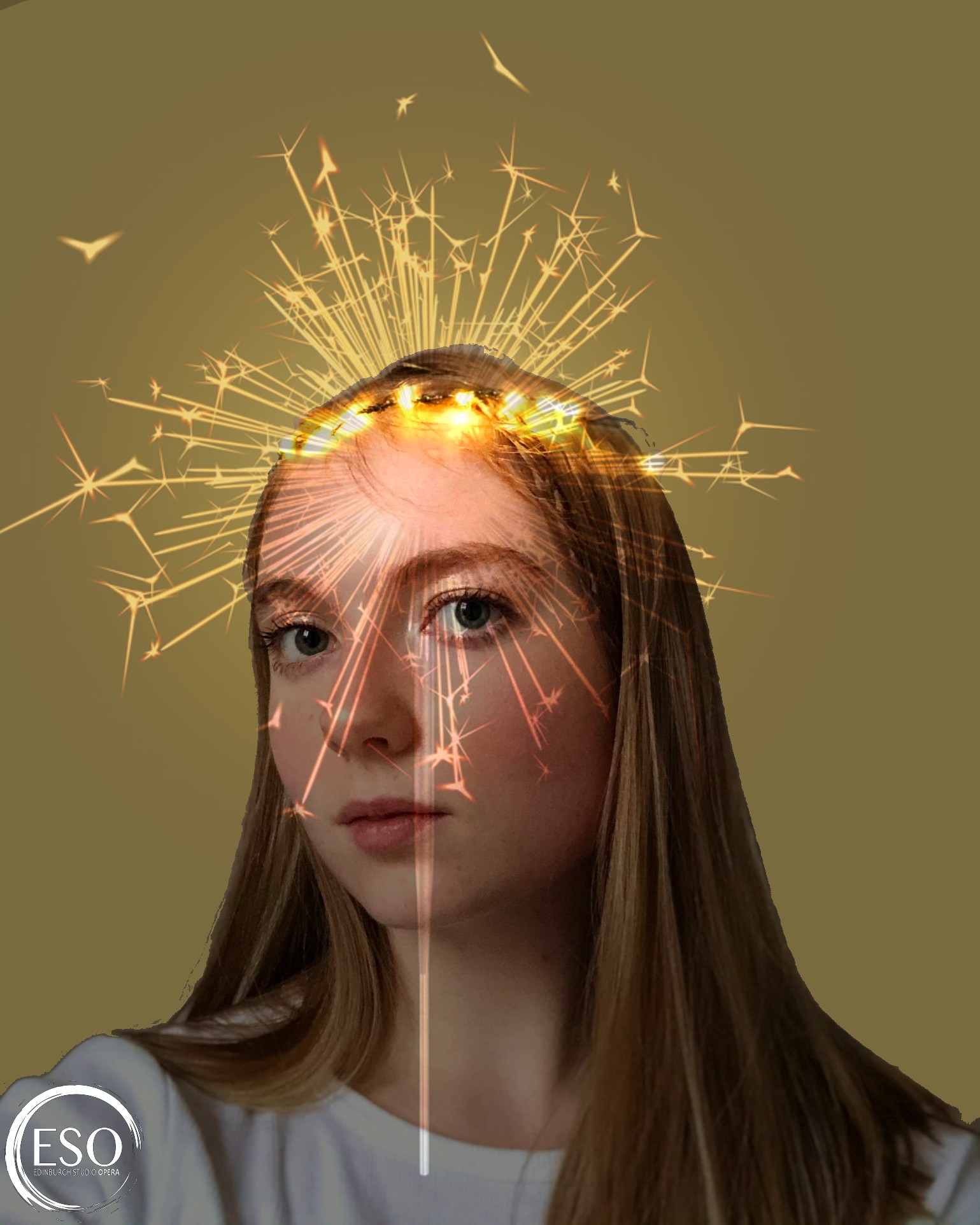 Secretary: Claire Gilchrist
From emails to agendas, Claire is in charge of the inner workings of ESO. As secretary, her role isn't necessarily obvious within the society. However, Claire organises our committee meetings, and is the reliable center of our operations. A second year Medicine student, she has excellent time management skills. Claire will be taking on her first principal role with ESO this year.
Publicity Manager: Eleanor Glynn
Community Outreach Manager: Georgie McNamara
Community outreach manager means that Georgie is in charge of providing links between ESO and the wider community! Normally, this would mean going into schools to chat to students about opera and organising in-person instruction from experts outside the ESO family from Scotland's music schools and conservatoires. While that hasn't been possible to the same extent this year, she has managed to organise a masterclass from one of Scotland's foremost music teachers, Margaret Aronson.
ESO Committee 2019-2020
President: Àine Cassidy | Secretary: Olivia Stevens | Treasurer: Grace Moran | Sponsorship Manager: Grace Moran | Community Outreach & Alumni Manager: Eleanor Glynn | Publicity Manager: Lucy Bridgeman | Social Secretary: Hannah Leggatt | Events Manager: Eleanor Craig-Fisher | Ordinary Members: Holly Gowen (cast representative), Marysia Fijol, Elizabeth Gibb.
ESO Committee 2018-2019
President: Hannah Leggatt
Secretary: Izi Thomas
Treasurer: Patrick Dodd
Sponsorship Manager: Olivia Stevens
Community Outreach & Alumni Manager: Rhys Inward
Publicity Manager: Serena Linley-Adams
Social Secretary: Eleanor Roy
Ordinary Members: Mhairi Brannigan (cast representative), Belle Rockett, Grace Moran
ESO Committee 2017-18
President: Flynn Le Brocq
Secretary: Serena Linley-Adams
Treasurer: James Field
Sponsorship Manager: Frederick Hervey-Bathurst
Community Outreach & Alumni Manager: Samantha Redfern
Events Manager: Grace Dickson
Publicity Manager: Moorea Corrigan
Social Secretary: Alexandra Maliphant
Ordinary Members: Sally Pitts (cast representative), Lewis Gilchrist, Patrick Dodd
ESO Committee 2016-17
President: Flynn Le Brocq
Secretary: Samantha Redfern
Treasurer: James Field
Sponsorship Manager: Sasha Holland
Community Outreach Manager: Vasia Passaris
Events Manager: Fiona McCann
Publicity Manager: Lorna Stubbs Davies
Social Secretary: Alexandra Maliphant
Ordinary Members: Carey Andrews (Cast representative), Patrick Dodd, Serena Linley-Adams