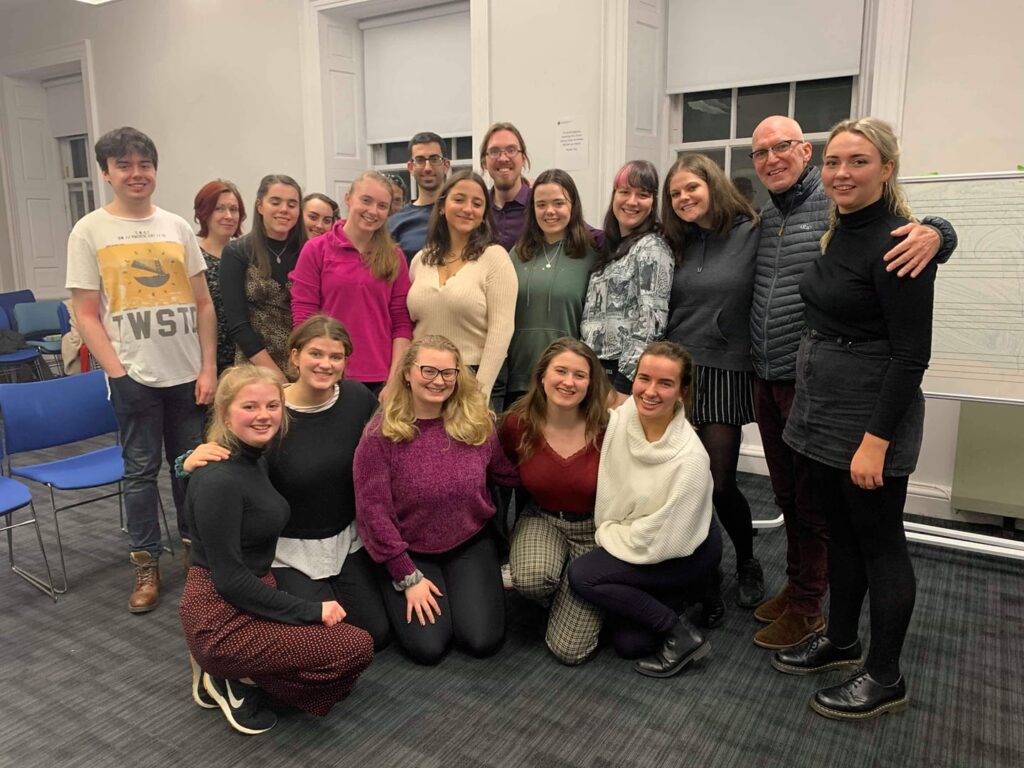 A word from our patron, Alan Oke (second in from right):
"I was delighted when I was asked to support the work of Edinburgh Studio Opera by becoming its patron. During a career of some 40 years, I have become increasingly aware of the diminishing number of opportunities for young singers at the beginning of their careers to gain vital performance experience. Companies such as ESO perform an invaluable service in this area, acting as a half-way house between college/university productions and the professional world."
Following a successful career as a baritone, Alan made his debut as a tenor in 1992. Since then his career has covered much of the tenor repertoire for companies include Glyndebourne Festival Opera; Scottish Opera; Opera North; The Royal Opera House, Covent Garden; English National Opera; Canadian Opera Company and The Metropolitan Opera as well as appearances at the Edinburgh, Aldeburgh, Brighton, Bregenz and Ravenna Festivals and the BBC Proms.
Our society has a student-run legacy and introduces young singers into professional performance. We collaborate with experts in both directing and musicianship, and encourage performers with any level of experience to join – we've all been beginners at some point. Each year our team stages two productions, in tandem with spreading opera into the wider community. Our singers, whether their ambition is to continue professionally or not, all share a passion for opera, one that proves that it is not a dying art.
AUDIENCE MAILING LIST:
If you would like to receive email notifications with details and ticket information for our concerts, performances and masterclasses, please fill in our Audience Member form now!
ESO is all about giving its cast of tremendously talented young singers a place to shine. I'm so proud to be able to give them the space to express themselves and develop their skills alongside industry professionals in order to perform high-quality productions year after year.