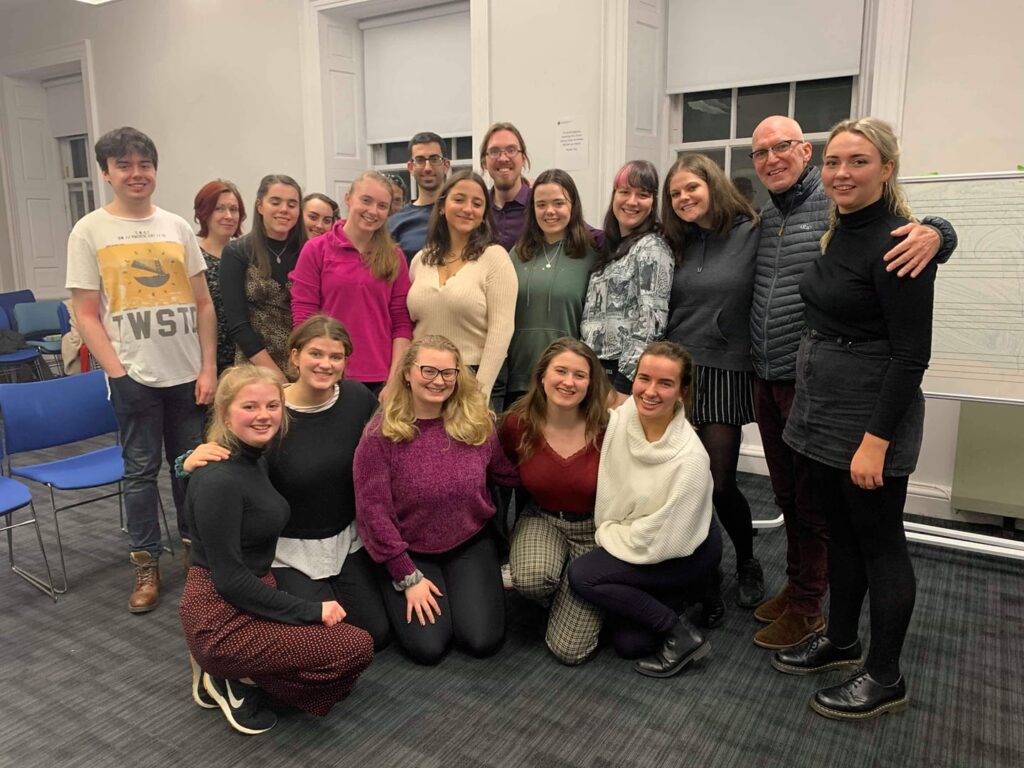 Our society is a student-run legacy, that introduces young singers into professional performance. We collaborate with experts in both directing and musicianship, and encourage performers with any level of experience to join- we've all been beginners once. Each year our team stages two productions, in tandem with spreading opera into the wider community. Our singers, whether their ambition is to continue professionally or not, all share a passion for opera, one that proves that it is not a dying art.
This is arguably our largest production of the year. We audition for a Production Team and cast in September, and rehearsals will usually begin shortly after.
There are opportunities to be part of the chorus, or a principal role for our more experienced singers. 
Following the (hopeful) triumph of end of year exams, a smaller cast is auditioned and selected, usually of no more than ten.
This production is featured alongside many other talented artists at the Edinburgh Fringe Festival. The opera itself is written for us through our annual composing competition, and we are very grateful to work with such amazing musicians.
You would be wrong in thinking that ESO is al serious performance; a large part of our sponsorship comes from busking!
On weekends, we organise for our singers to sing along the Royal Mile, which helps us with any stage fright, and gives us a unique opportunity to perform.